We are happy and excited to now be offering Pet Annual Wellness Plans! Call us to find out how you can save on preventative care today!
Welcome to Coronado Veterinary Hospital
Please call us today to check on your pet's vaccination status for leptospirosis. Newly diagnosed cases and outbreak in the Phoenix metro area may leave you and your pet at risk! 
Located in Sierra Vista, Arizona, Coronado Veterinary Hospital has been dedicated to providing you and your pets with a caring support system since 1973.
Coronado Veterinary Hospital shines in our standards of pet health care and the level of veterinary medicine we provide to each of our clients.
Our goal is to assemble a veterinary health care team that is committed to providing excellent service and veterinary health care to animals in need in the greater Sierra Vista area.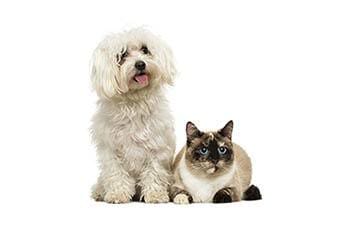 Happy, Healthy Pets
Coronado Veterinary Hospital is a full-service animal hospital with a mission to provide exceptional veterinary care and customer service for you and your pets. The staff at Coronado Veterinary Hospital strives to deliver professional, affordable and advanced veterinary services to provide your pet with the best care possible. Offering high quality treatment for your pets throughout the entirety of their lifespan, from spay & neuter to declaw, the team at Coronado Veterinary Hospital treats each patient individually according to their specific needs.
To make both you and your companion comfortable, our facilities are calm, welcoming and friendly from the first moment you step in the door. With our continued growth over the past 39 years, we now offer four veterinarians on staff, a full on-site laboratory, laser and general surgical procedures, as well as dental care.
Experienced Care
Remember, at Coronado Veterinary Hospital, your pets are our family! To schedule an appointment, call us on the number listed above or request an appointment online. Also, be sure to check out our online specials for exclusive discounts and deals. Our team of exceptional veterinary professionals looks forward to helping you and your beloved pet.